We developed an affordable design for a temporary canvas to get a real feel for a Metro train parked outside of Meadow Well Connected's building. To keep costs and work down we decided to build a 20m train, the real train will be 28m long. In the week leading up to the event, Kurt from Meadow Well Connected's Joinery pre-assembled wooden frames. TJ and Sebastian had hammered wooden stakes into the ground on the day before.

In the morning of the summer fair Austin and Sebastian took the frames to the site and screwed them to the frames. Kurt then attached connecting wooden pieces and we all secured the structure with ropes and ground pegs. The structure consisted of a long side of the train and the front and back end, so that you could also go "inside" the train.
We then wrapped the entire frame using black shrink wrap. The graffiti artist Toby Heaps spray painted windows and doors onto the train to give it a real look and feel. Below are some pictures from the construction process.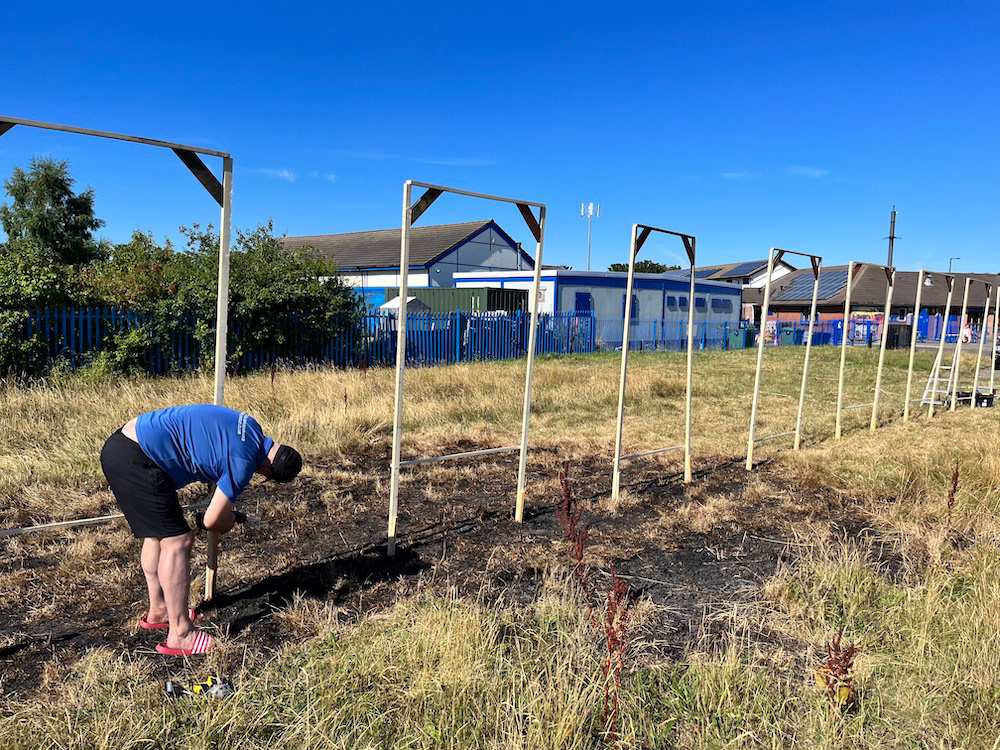 During the event Toby showed children and adults how to use the spray cans and all together they transformed the mock train into a colourful canvas. About 40 individuals visited the train and left their tag or artwork. Conversations on the day were very positive. Parents expressed their support for providing a new creative outlet for their children. Below are some pictures from the day.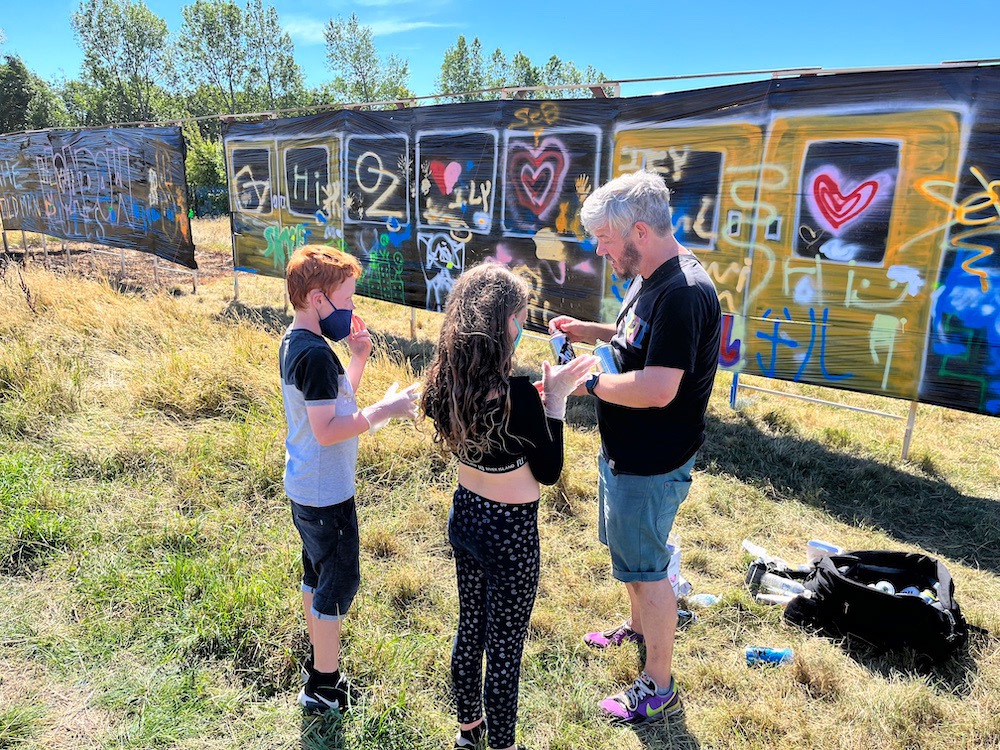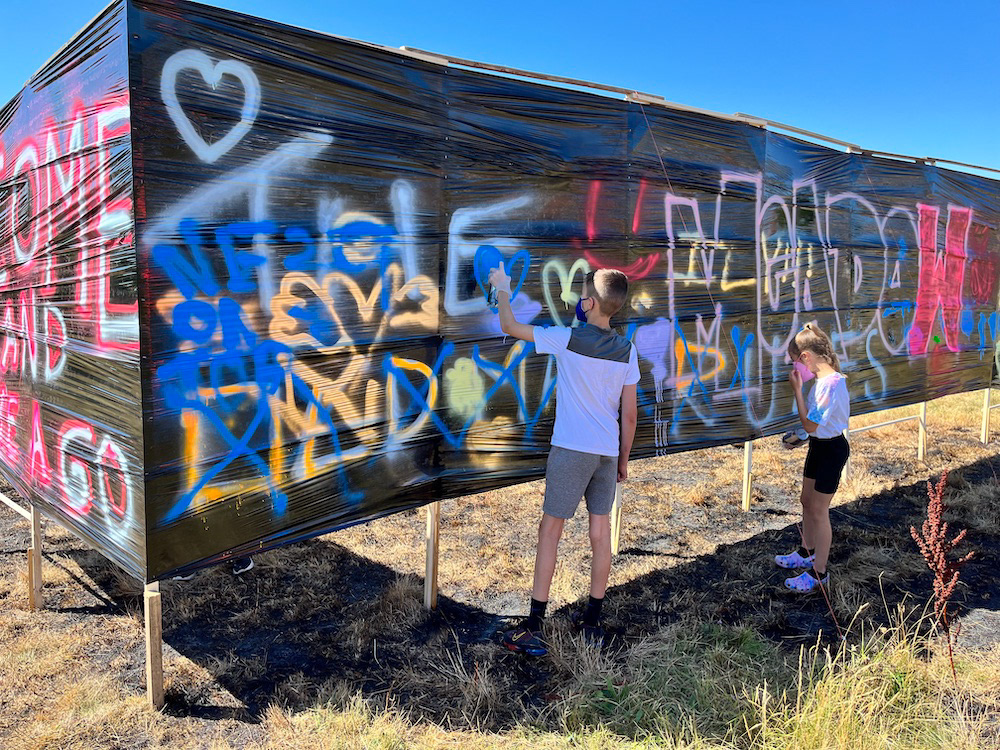 The final artwork before we took down the Metro train at the end of the day: